"Our customers save valuable time because they don´t have to contact us when paying salaries. They can do it whenever they want directly on their mobile!"

Valtteri Virtanen / CEO / Lemon Tree
Lemon Tree is an independent modern accounting company in the very heart of Helsinki. Their Lemonaid service offers easy-to-use invoicing and receipt management on the web and mobile.
Lemon Tree wanted to offer their business customers a salary payment service. Also, they wanted to make their internal salary payment process more efficient by digitalizing and standardizing the tools their team is using to handle salaries.
Easy-to-use and Efficient
Palkkaus.fi service (that is built on Salaxy platform) was integrated to Lemonaid internet service. Entrepreneur can pay his or her own salary just by a couple of clicks with the service. Receipt management is available on Lemonaid mobile app for iOS and Android phones.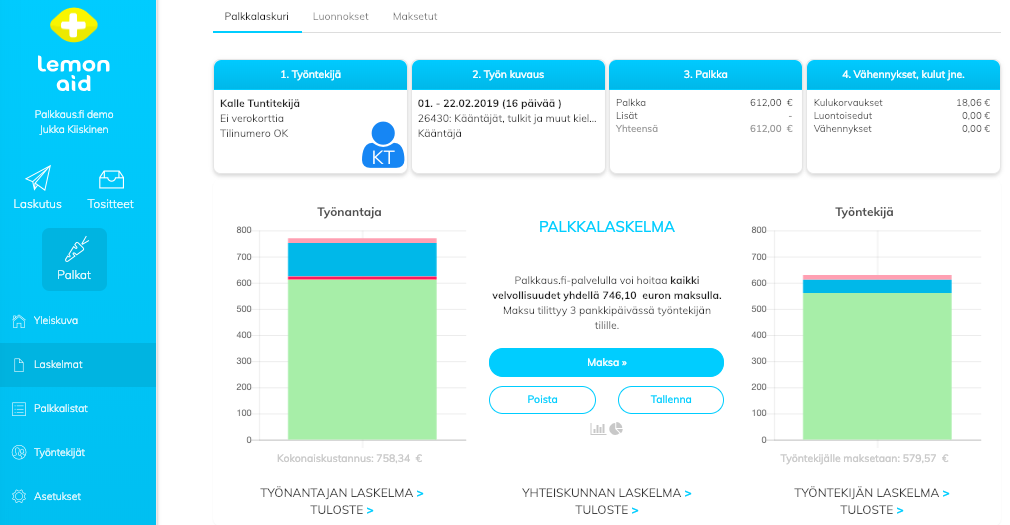 No need to spend valuable time on salary payment process – an entrepreneur can fully concentrate on business! Lemon tree also saves time of their accounting experts and can offer better service more efficiently.